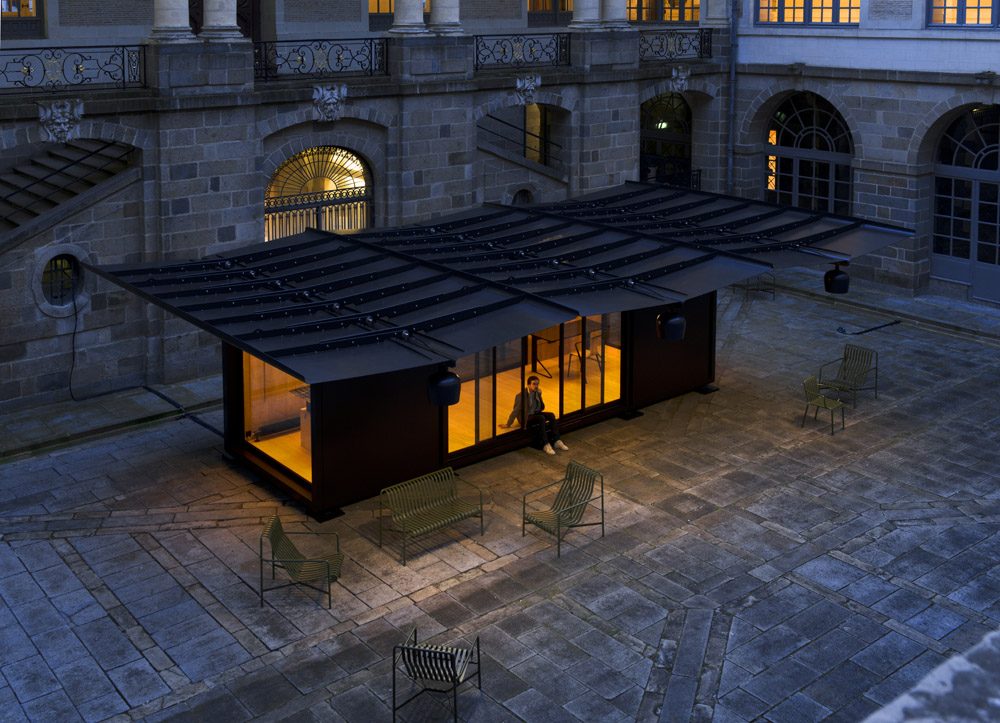 In association with Ronan & Erwan Bouroullec, Atelier blam, under the guidance of La Machine, worked on technical design and realization of the Kiosk that was donated to the city of Paris.
Kiosque is a modular pavilion adaptable for different social and cultural projects. It is constructed of 3 parts: Skeleton, movable envelop, and modular roof that dominates the structure. Pavilion can be easily transported inside a truck and assembled in three hours. This assemble in made in 2 stages: positioning of the rectangular base and addition of the roof.
Imagined as a temporary structure, It was exhibited in different locations: Jardin des Tuileries in Paris, Parlement de Bretagne in Rennes, Programme UNIC pour EMERIGE Les Batignoles (Rue Cardinet) in Paris and in Mexico.
Client : EMERIGE – Galerie Kréo; Design : Erwan & Ronan Bouroullec; Production : Atelier Blam; Year : 2015; Photo : Studio Bouroullec; Link: PDF Kiosque