New Fountains of Champs-Élysées
Ronan and Erwan Bouroullec have been commissioned to reinvent the fountains of Champs-Élysées. The poetic dimension of their design is based as much on the site's history as it is on their vision for beauty and simplicity in response to today's demand for art in public space.
The new fountains have been conceived as a composition of six identical pieces, to be carefully laid out in the existing basins encircling the roundabout of Champs-Élysées-Marcel-Dassault. Discreetly legible as contemporary elements, this urban installation aims to accentuate the monumentality of its structure and the delicacy of its composition and materials. 
The geometry of the visible components of each piece comprises a supporting central mast made of bronze, each bearing three suspensions set in luminous crystal. Water will flow vertically from the central mast, descending through the crystal falling into the basin, while LED lights, integrated into each partition, carefully orchestrate this spatial composition. With its slender silhouette and its branches, suspended four meters above the ground, this new addition of the Parisian urban landscape will match the height of the surrounding trees in order to blend into its surroundings.
The design will further allow these luminous elements to evolve by moving at a slow pace, rotating around their axes at half a round per minute. The mechanical systems, including collectors, gears, and geared motors will remain hidden, integrated into the chassis and the technical galleries and water supply system are submerged below ground, to maintain the sobriety and purity of the design.
Set into motion, this harmonious ensemble will have an ephemeral appearance. Like urban chandeliers in a continuous state of reinvention, the fountains will delicately forge new, unprecedented perspectives between the Place de la Concorde and the Place de l'Etoile. Ronan and Erwan Bouroullec's project on "the most beautiful avenue in the world" pays tribute to this historic setting, while remaining sophisticated in its simplicity.
With regard to sustainability, the fountains have been designed to perform using minimal electricity, consuming 9kWh per day and per fountain for its rotation, while the use of LEDs in each piece allows for responsible energy consumption, consuming 4.5 kWh per day. The water will be continuously sucked back into the valve construction to create a closed circuit.
Commissioned in 2016 by Le Fonds pour Paris, the project was developed through valuable collaborations between engineers, designers, craftsmen, manufacturers, and creators. From its artistic conception, carried out by the studio of Ronan & Erwan Bouroullec in Paris, and in its implementation, orchestrated by Atelier blam Lemunier & Meyer in Nantes, to the company SACMO, and the new Gillet foundry in Albi, at LBI Les Bronzes of Industry in Metz, through the Swarovski crystal in Wattens, the fountains have travelled 3,062 kilometres, uniting more than 250 people, plus many partners.
Client :  Fonds pour Paris; Design : Erwan & Ronan Bouroullec; 
Production : Atelier blam; Date : 2019; Lieu : Rond-Point des Champs-Élysées Marcel-Dassault, Paris;
PDF: Nouvelles Fontaines des Champs-Élysées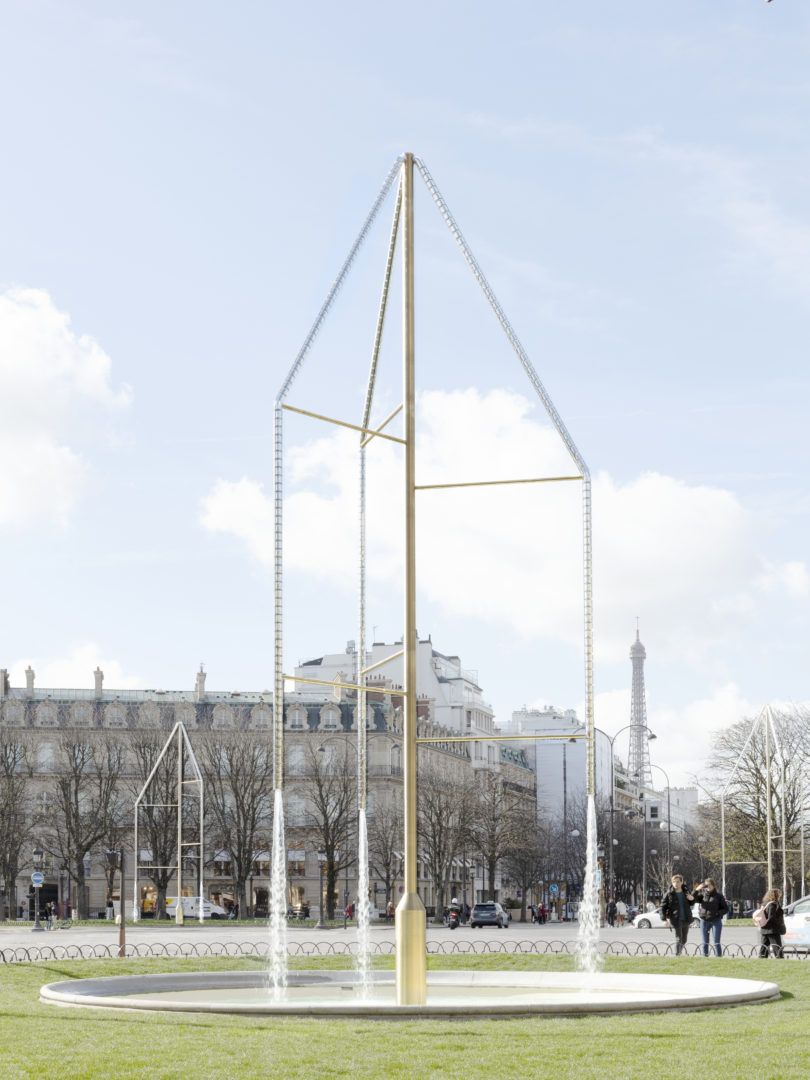 ©Claire Lavabre / Studio Bouroullec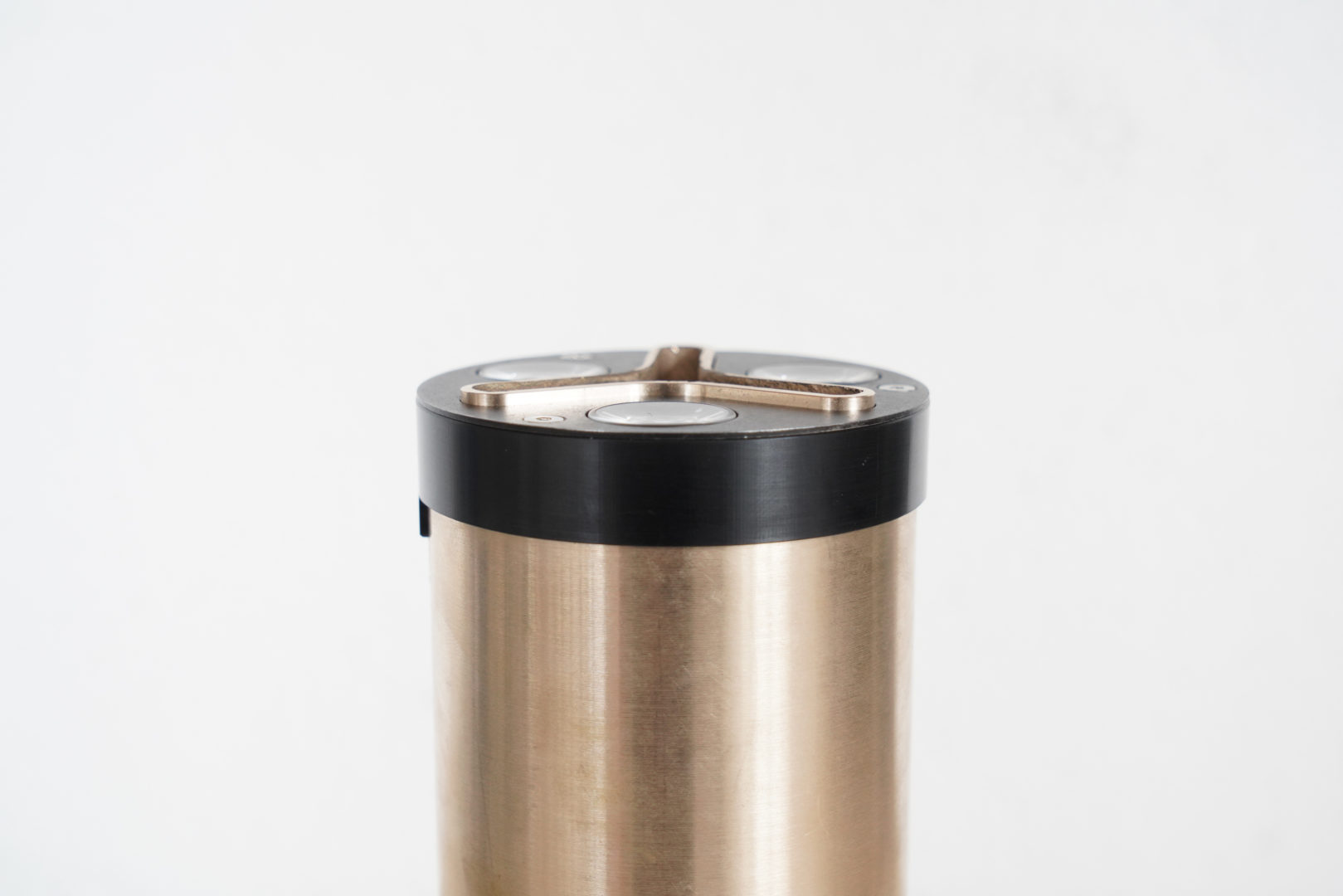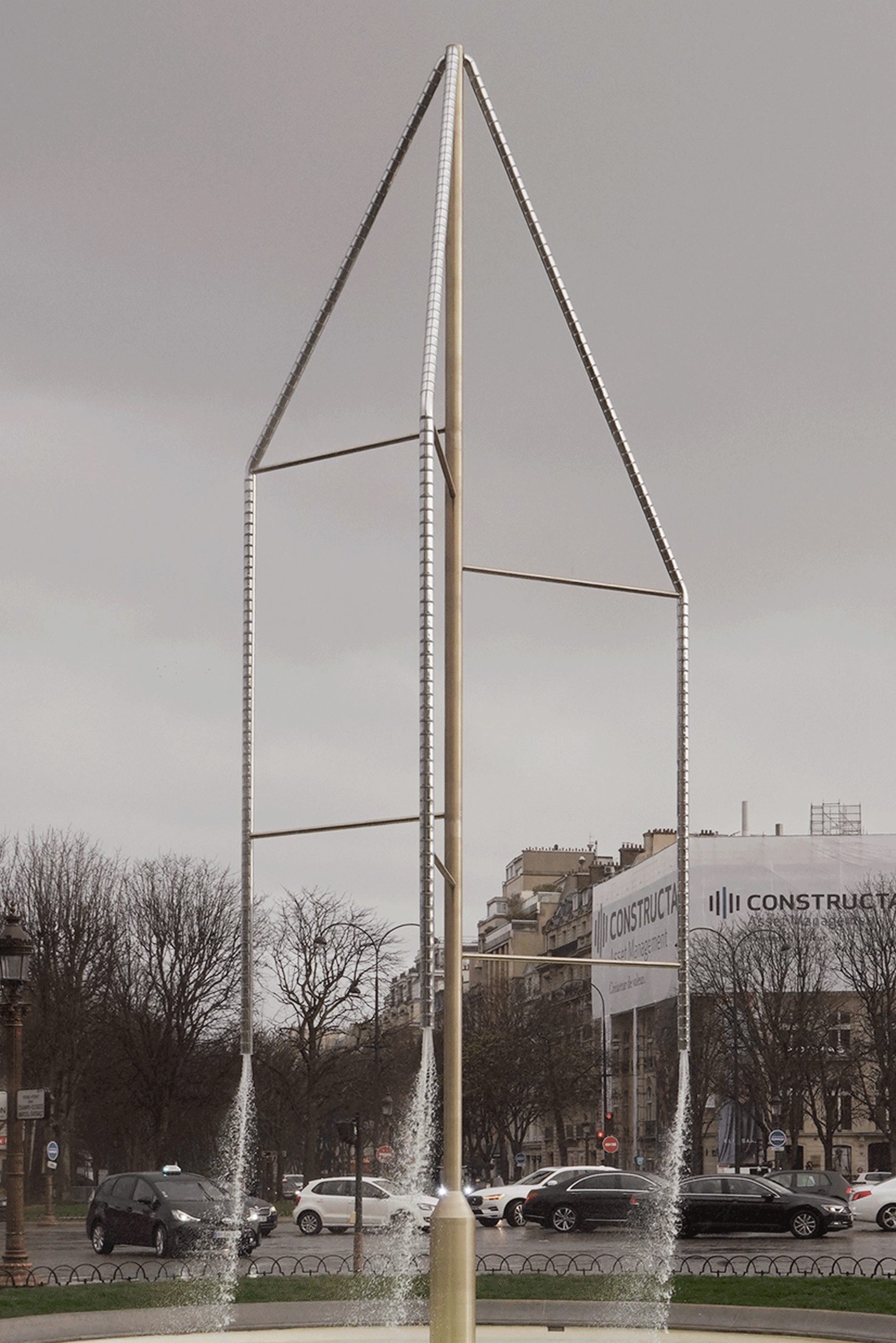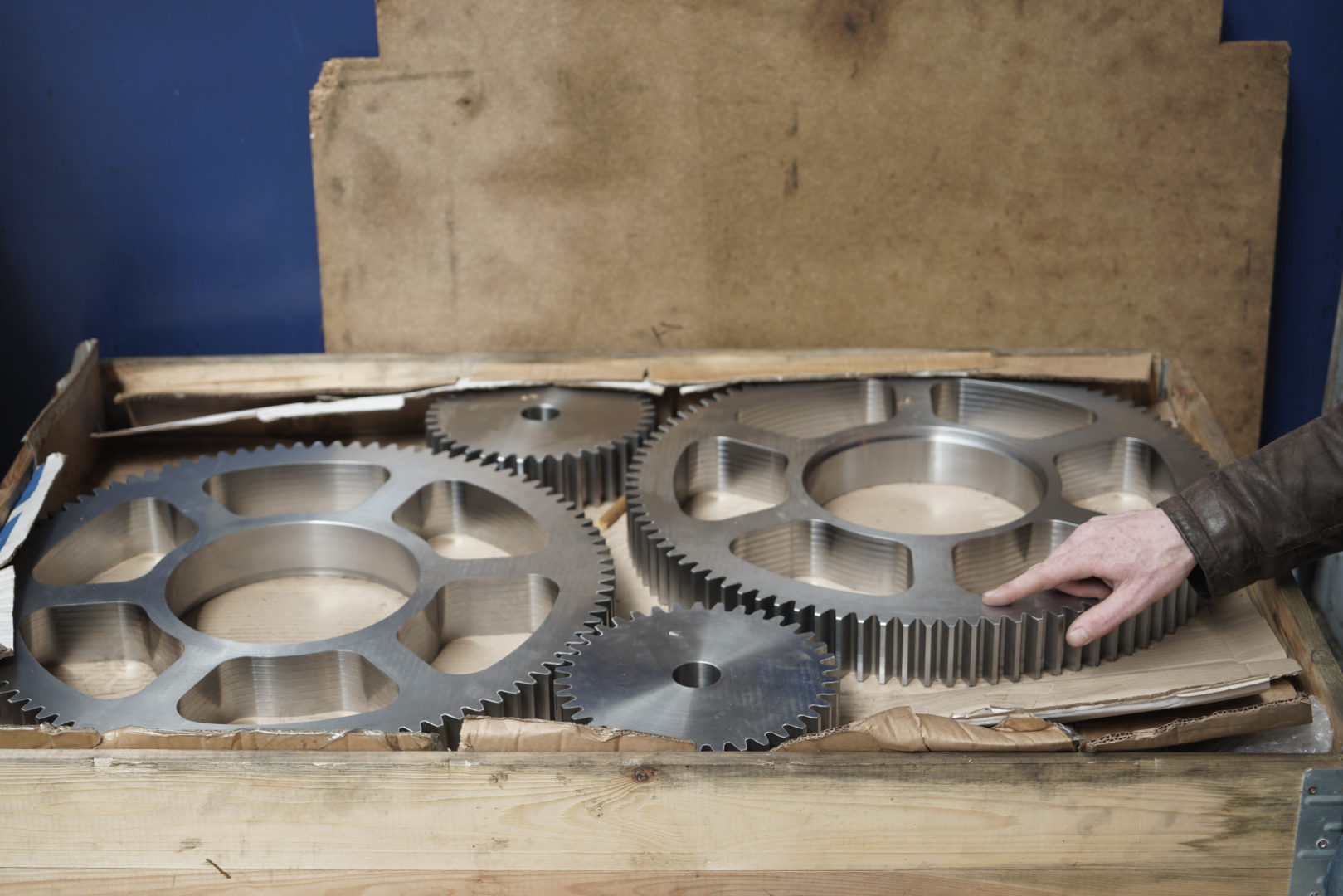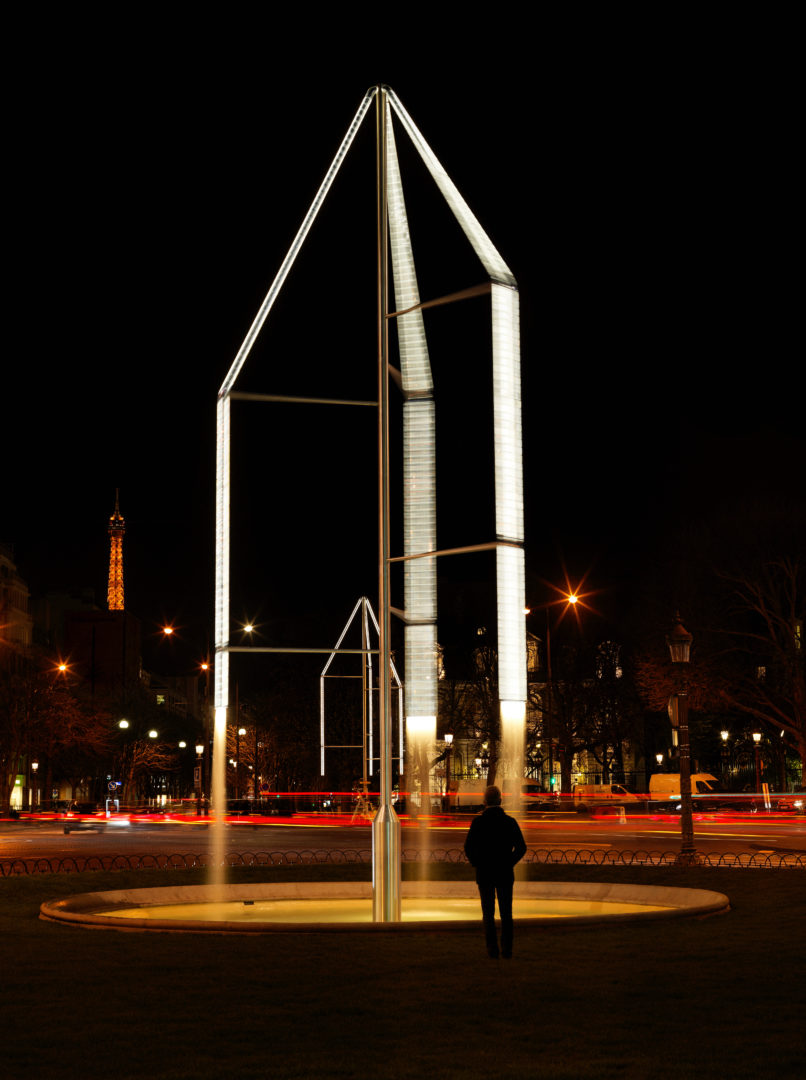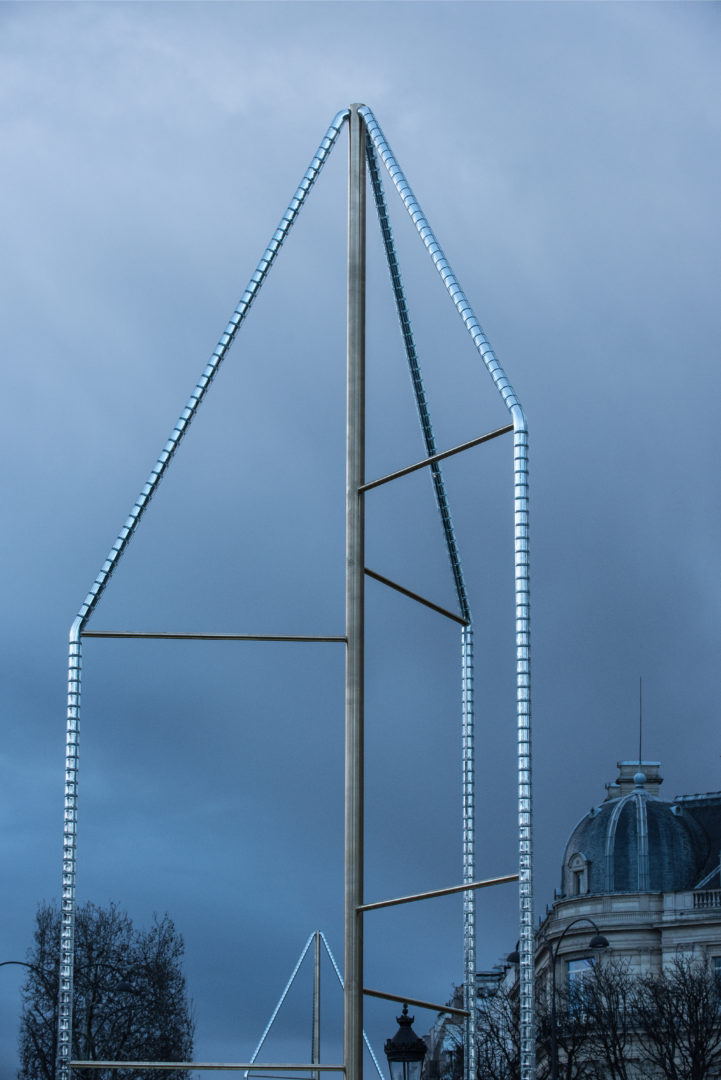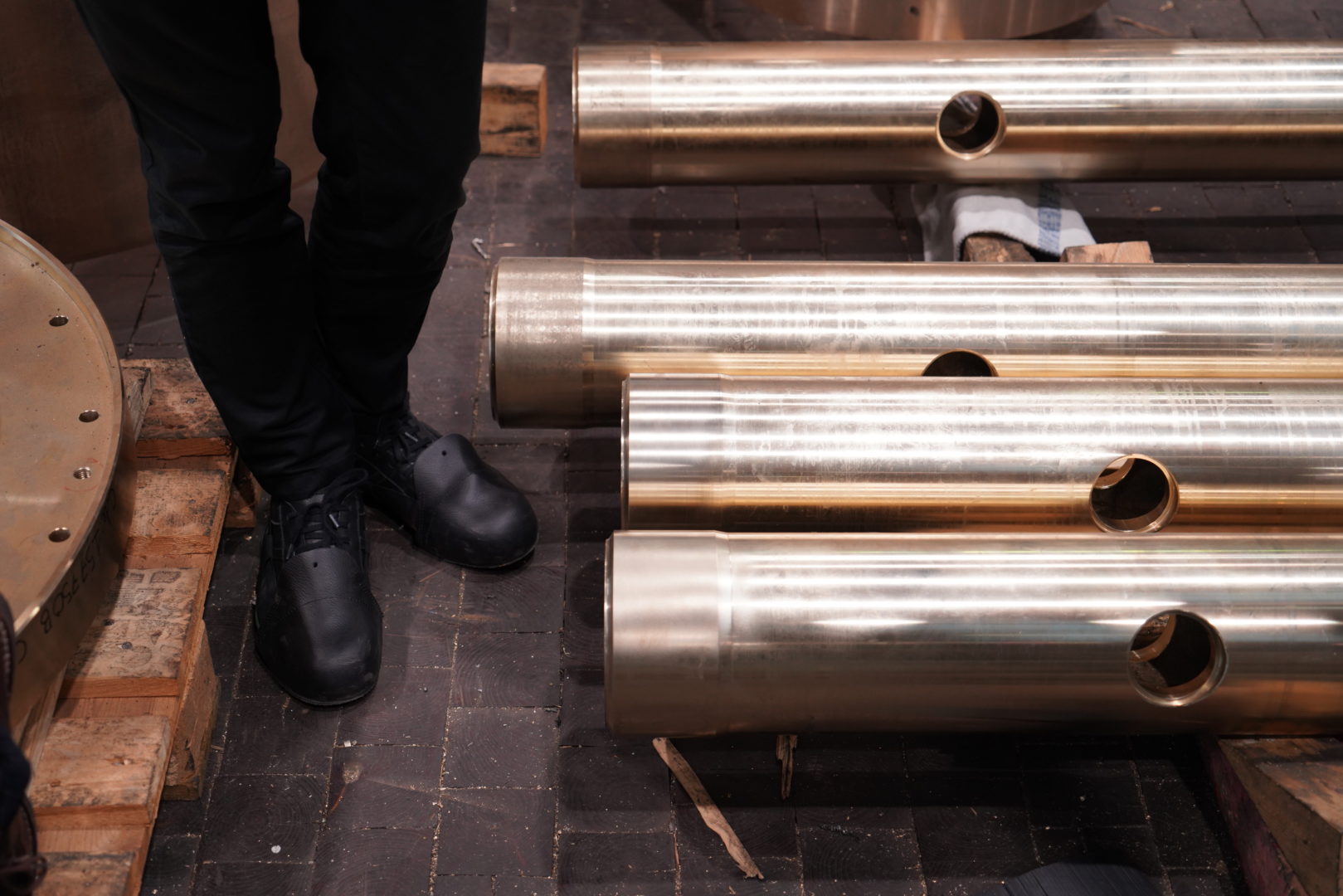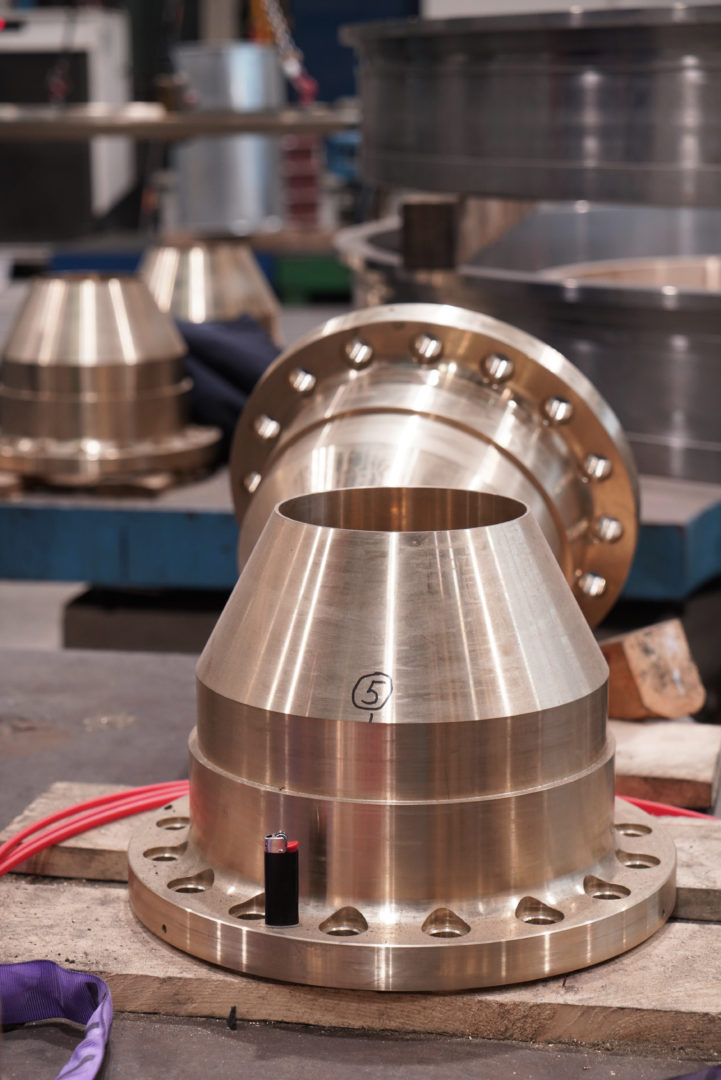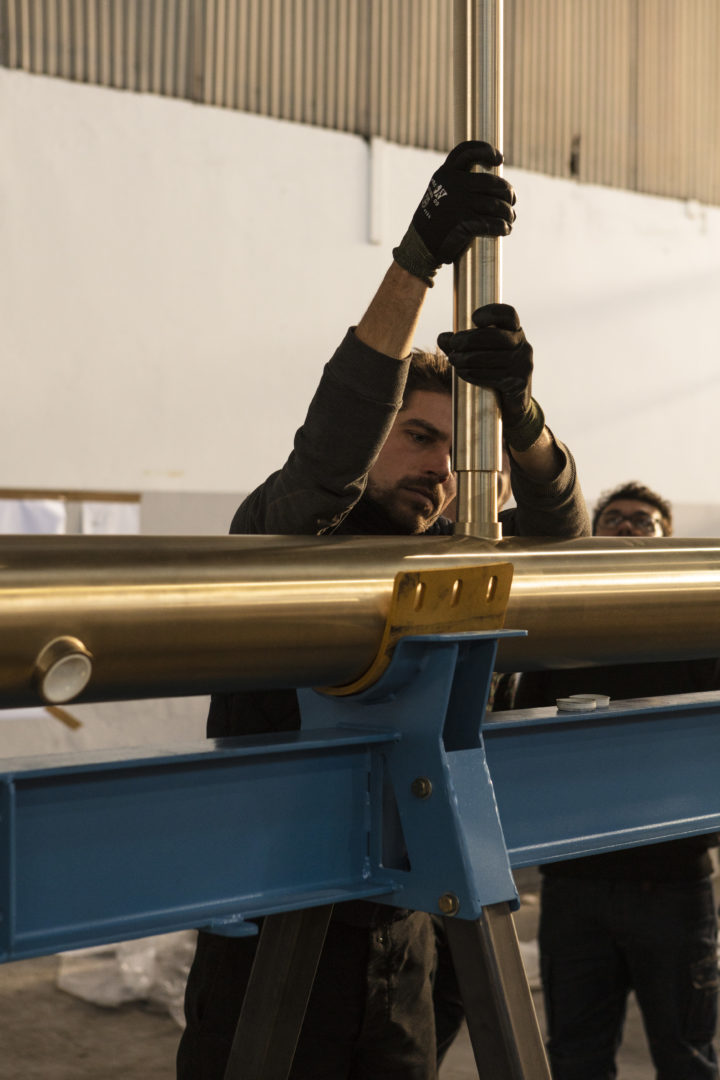 ©Claire Lavabre / Studio Bouroullec