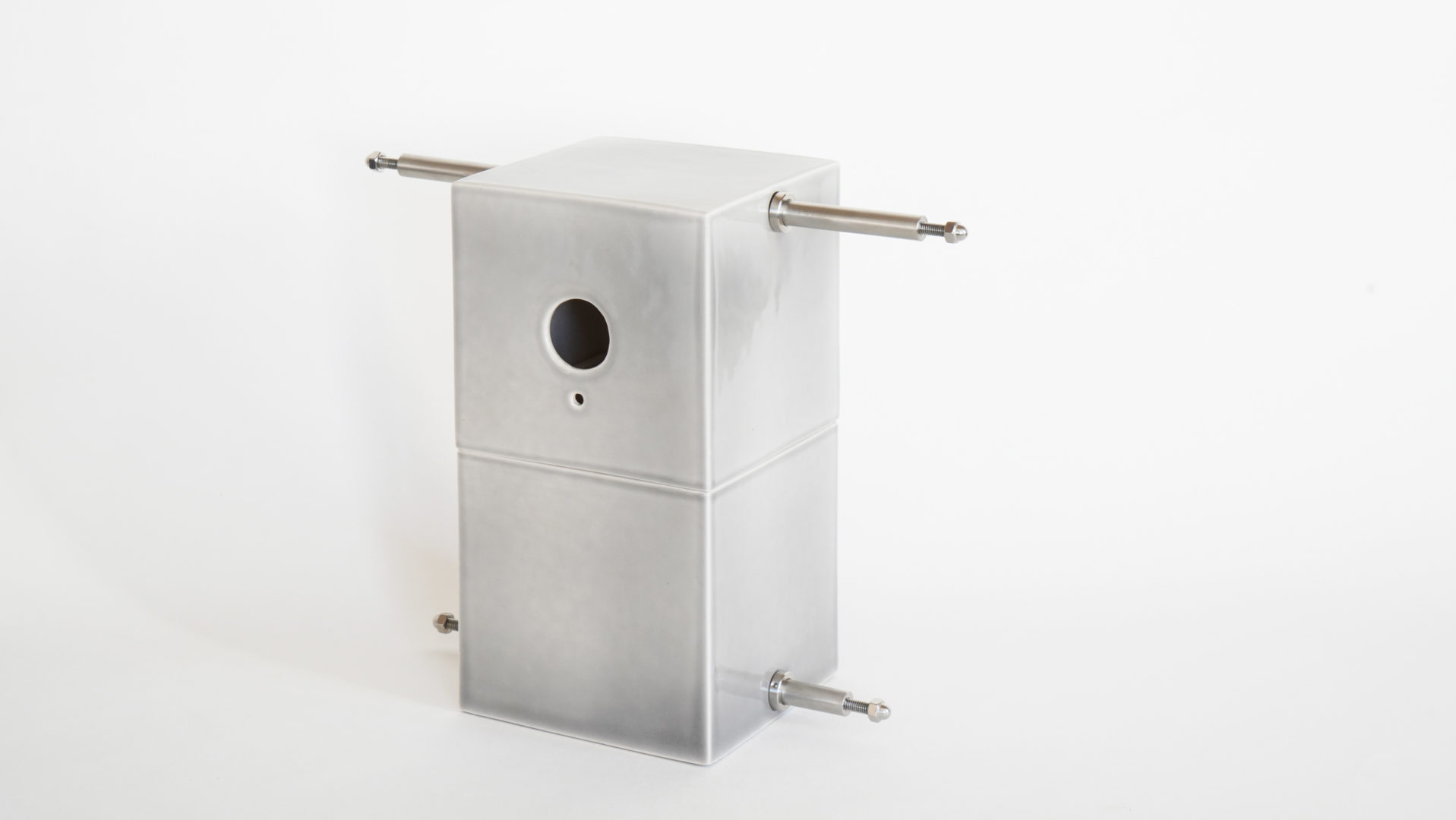 Comprised of several structures providing bird shelter, Y'oiseau is an urban art installation, designed by Dominique Perrault Architects and led by Gaëlle Lauriot-Prévost, as part of Muz Yer, an 8-km promenade in Rennes.
Lodged between two elongated stainless steel masts, a ceramic mound pierced with a hole forms each bird nest. Working under the advice of the French Bird Protection League (LPO Ille-et-Vilaine), the optimum hole size for cavity-nesting birds is considered, and each supporting structure is adapted to the species of bird for which they are designed – 4.5 meters high for the chickadee and 5 meters high for the wood nuthatch.
The concept lying behind the origin of this installation conveys the fragile balance between a natural habitat and man-made architectural forms. The architects' idea to create a 'habitat for fragile inhabitants' is also reflected with great sensitivity in the choice of materials and fabrication process, as much from a construction as an aesthetic point of view.
Atelier blam is the exclusive publisher for this bird shelter. They art installation is edited up to 50 numbered copies.
Client :  Fonds de dotation MG; Design : Gaëlle Lauriot-Prévost et Dominique Perrault; Editor : Atelier balm; Production : Atelier blam; Date : 2021; Place : ZAC Courrouze à Rennes