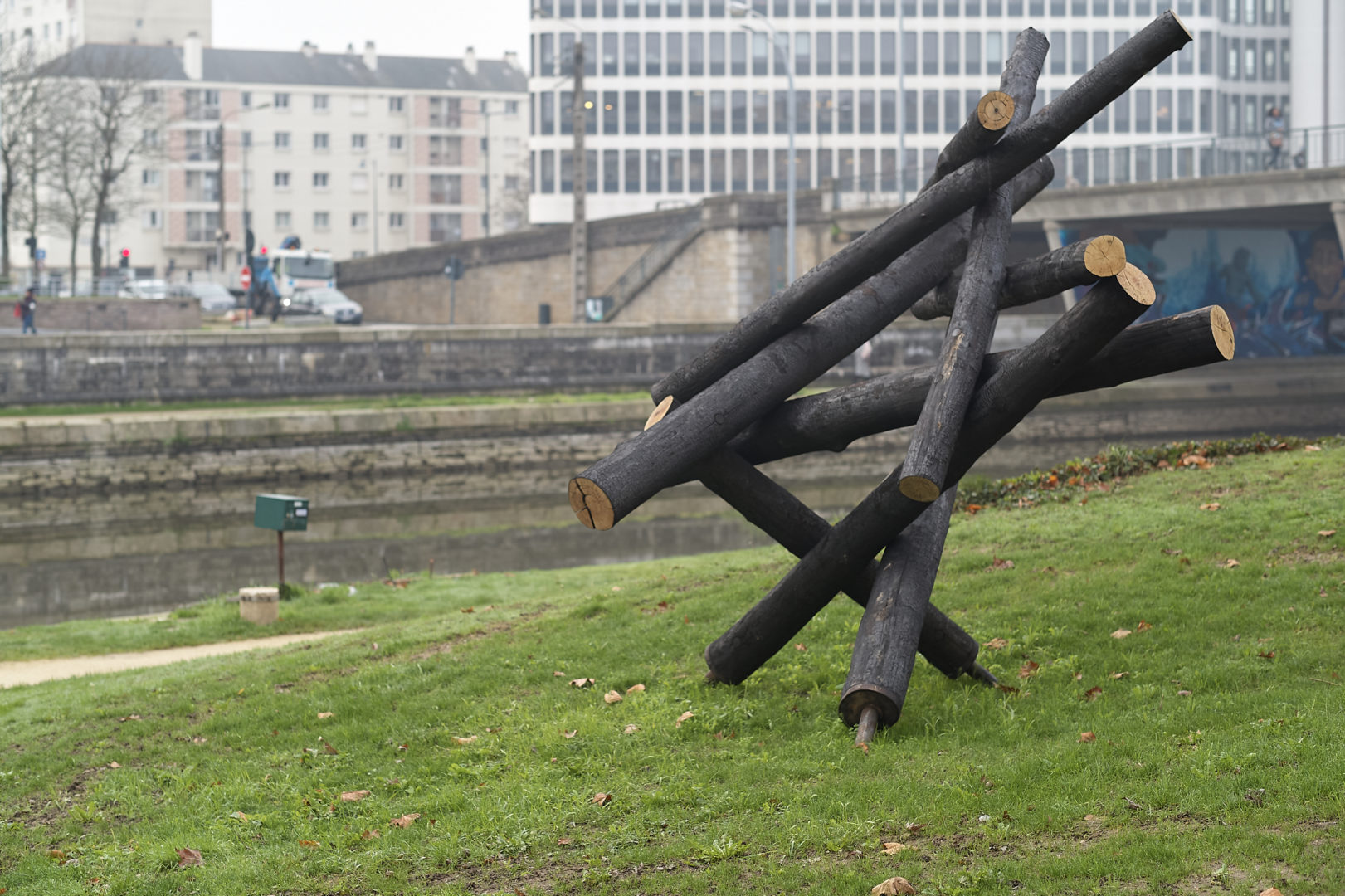 Dancing Forest is a site-specific installation designed by Kengo Kuma. Atelier blam developed the conceptual design and the technical realization of this first birdhouse project as a part of Muz Yer, an 8-km promenade in Rennes.
Nestled on the docks of Saint-Cyr, nine interlocking wooden trunks form this birdhouse, in which hidden voids provide shelter for the birds. "Our initial idea was to make trees that seemed like they were lightly floating in the air", Kengo Kuma explains. 
Working with the French Bird Protection League LPO Ile-et-Vilaine, the goal of this urban installation is to create a form of camouflage – a place where birds can nest undisturbed. To ensure the durability and to emphasize the lightness of the structure, a Japanese technique called yakisugi is used to naturally treat the wood by charring it with fire.
Client : City of Rennes; Artist : Kengo Kuma; Production : Atelier blam
Carpenter: Fustemberg