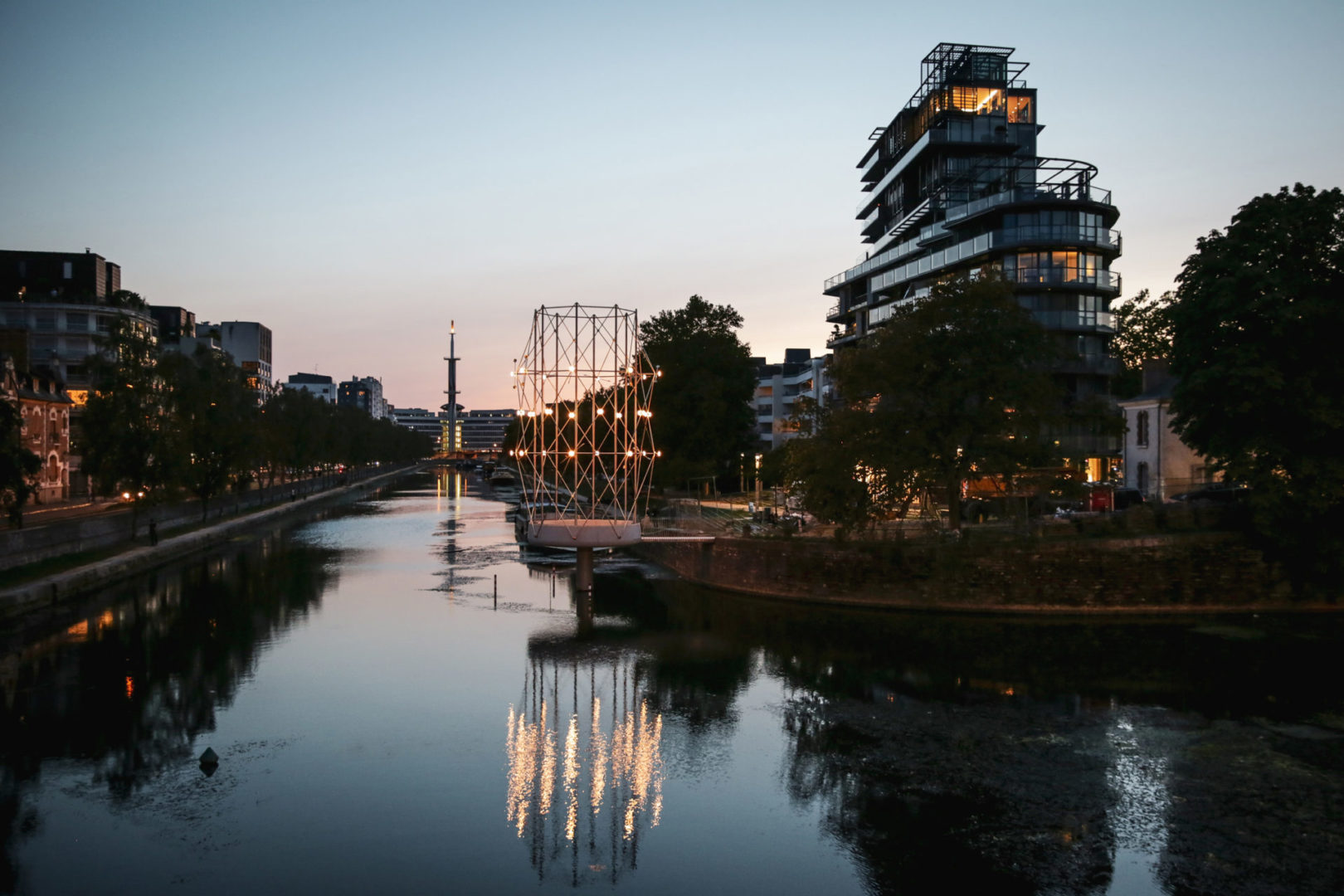 Flowing through Rennes' historic centre, the Vilaine river and the canal d'Ille-et-Rance are an integral part of the city and linked to this fluvial heritage, the Saint-Cyr and Prévalaye banks, and their former towpaths, have become an ideal site for urban wanders. The project for the kiosque on the Vilaine aims at reintegrating this area into the public realm, and enhancing its
environment in order to encourage new interaction with the city's inhabitants.
Belvédère offers a new vantage point on the river – a poetic punctuation of public space. The whole design draws an octagonal shape resting on a platform, linked to a central foundation positioned in the Vilaine river.
Anchored 5.7 meters away from the shore, the installation implements the geometry of a corolla, encircled by a tubular structure. Its primary structure is composed of eight hand polished stainless steel masts, each connected to the other by a set of horizontal ties. An essential characteristic of the installation is a concurrent technical know-how. The pavilion utilizes tubes from the petrochemical sector, while integrated wind-powered mobile elements and specially developed luminaires, handmade in the Brittany region, soften the precise geometry and become a focal point. As they interact with their
environment, they create rhythm and variation – a symphony in space that evolves with its surroundings.
Client : Ville de Rennes; Design : Ronan  & Erwan Bouroullec; Production : Atelier blam; Date : 2020; Location : Rennes, France.