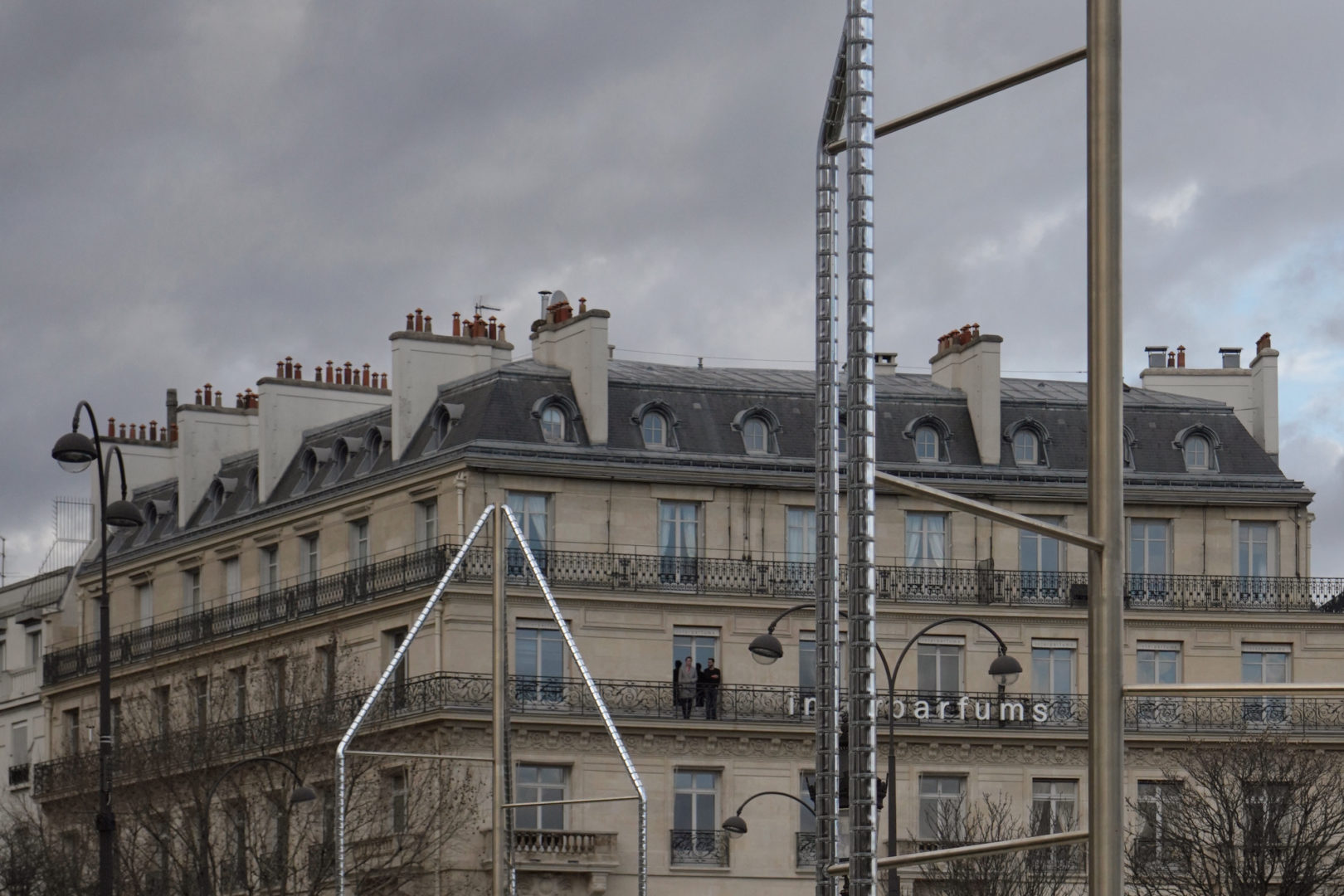 Nouvelles Fontaines des Champs-Élysées
The new fountains have been conceived as a composition of six identical pieces, to be carefully laid out in the existing basins encircling the roundabout of Champs-Élysées-Marcel-Dassault. Discreetly legible as contemporary elements, this urban installation aims to accentuate the monumentality of its structure and the delicacy of its composition and materials.
The geometry of the visible components of each piece comprises a supporting central mast made of bronze, each bearing three suspensions set in luminous crystal. Water will flow vertically from the central mast, descending through the crystal falling into the basin, while LED lights, integrated into each partition, carefully orchestrate this spatial composition. With its slender silhouette and its branches, suspended four meters above the ground, this new addition of the Parisian urban landscape will match the height of the surrounding trees in order to blend into its surroundings.
Client :  Fonds pour Paris; Design : Erwan & Ronan Bouroullec; Production : Atelier Blam; Date : 2019; Lieu : Rond-Point des Champs-Élysées Marcel-Dassault, Paris; Photo: Atelier blam, Studio Bouroulle; PDF: Nouvelles Fontaines des Champs-Élysées